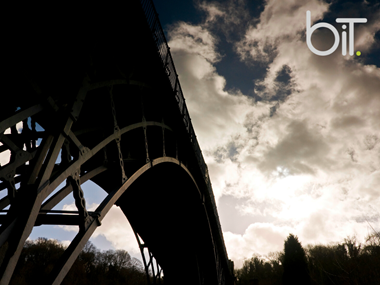 Do you live or work within a Conservation Area? Looking to repair or refurbish a Listed Building?
Shropshire is a wealth of beautiful Conservation Areas and a World Heritage Site (WHS), biT, based in Telford, Shropshire have experienced Heritage Specialists who offer a full range of Built Heritage Services
Our Heritage Specialists actively work in the Ironbridge Gorge World Heritage Site, one of the first of the UK's 30 World Heritage Sites to be inscribed. They sit on the Ironbridge Gorge WHS Steering Group, working alongside other stakeholders to help deliver effective partnership working and coordinate a consistent, holistic approach to ensure the protection and economic vitality of the historic area.
The team are able to provide a wide range of support and advice to Local Authorities, Parish Councils, developers and homeowners.  
Conservation Areas & Character Appraisals
Conducting appraisals, boundary reviews and management plans for Conservation Areas to help determine the key characteristics of an area and any potential opportunities or threats. We also have experience of preparing Article 4 Directions to protect their special interest.
Heritage Consultancy
Extensive experience in assessing planning applications affecting heritage assets in accordance with the NPPF and Local Policies. Our team can support Local Authorities, and also prepare Heritage Statements and Statements of Significance to underpin development proposals, working with you to find creative solutions.
Project Management
biT can assist with the development and management of heritage projects including project briefs, tender and project delivery.
Planning Policy & Neighbourhood Plans
Working alongside Planning Policy specialists, we can help to develop planning policies within the historic environment in an urban and rural context including preparing and researching the evidence base. This work could include character appraisals, desk based research and assessing site allocations.
Designation Advice
From providing specialist advice about potential World Heritage Site nominations, to submitting applications for statutory listing and reviewing local lists and criteria, biT can provide extensive knowledge and experience to guide and support.
For more information, email us at contact@bit-group.co.uk or call us on 01952 380 039.