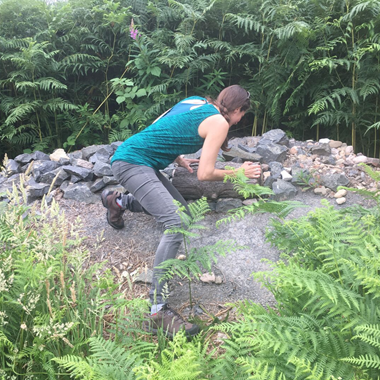 Pool Hill, Doseley Road
Profile:
Pool Hill Reptile Translocation
Key Data:
Started in Summer 2018 with funding for 15 years.
Partners:
Red Kite Network Central and Country Developments Wrekin Housing Trust Telford & Wrekin Council Estates
Key Facts:
The site was granted outline planning consent on the understanding that the population of common lizards identified at Pool Hill would be retained on the site in appropriately managed areas of habitat.
When the reserved matters application was made it was clear that the site investigation works required across the site would make the agreed approach unworkable. The developer worked with biT's Ecologists to identify and implement an acceptable solution.
There was a significant risk that the site would stall and potentially require redesign, impacting upon cost, delivery, market value and viability.
The developer paid for an adjacent area of habitat owned by Telford & Wrekin Council to be enhanced for the Common Lizards with the provision of hibernacula features and funding for ongoing habitat management works. The developer's consultant ecologists, Red Kite Network then carried out a capture and release program where the small population of lizards were transferred onto the receptor site in September and October 2018.
biT's ability to work effectively and adaptively with the Council's Estates team and the developer resulted in an ecologically sound solution which avoided significant delay and cost to the development.
What Our Stakeholders Say:
"When it became clear that the lizard colony could not be found a suitable home on the development site, Red Kite Network contacted us to see if it was possible to move them elsewhere. We identified a suitable site just across the road at the Pool Hill open space – part of Telford's green network and an ideal home." - biT's Ecology & Green Infrastructure Specialists
What Our Team Thinks:
"We have now installed four special homes for the lizards, called hibernacula and moved the colony across. We were also able to negotiate a commuted sum, to be paid by the developer, to cover the creation of the new habitat and its management for the next 15 years by our ecologists." - biT's Ecology & Green Infrastructure Specialists